Founded in 1977, Nisa is a leading symbol group retailer and delivered wholesaler offering partnerships to independent retailers, small chains, and wholesalers.
They have over 1,400 partners operating almost 4,000 stores around the country. Nisa wanted to overhaul its digital strategy and collate its five websites into one fully comprehensive website which could manage its public-facing partner content, Nisa's MADL charity initiative, press releases, corporate content, and consumer-facing activity all under the same domain. It needed a digital agency that could convert site visits into in-store footfall by creating engaging content with an easy user experience across email, social media, paid media, and its website.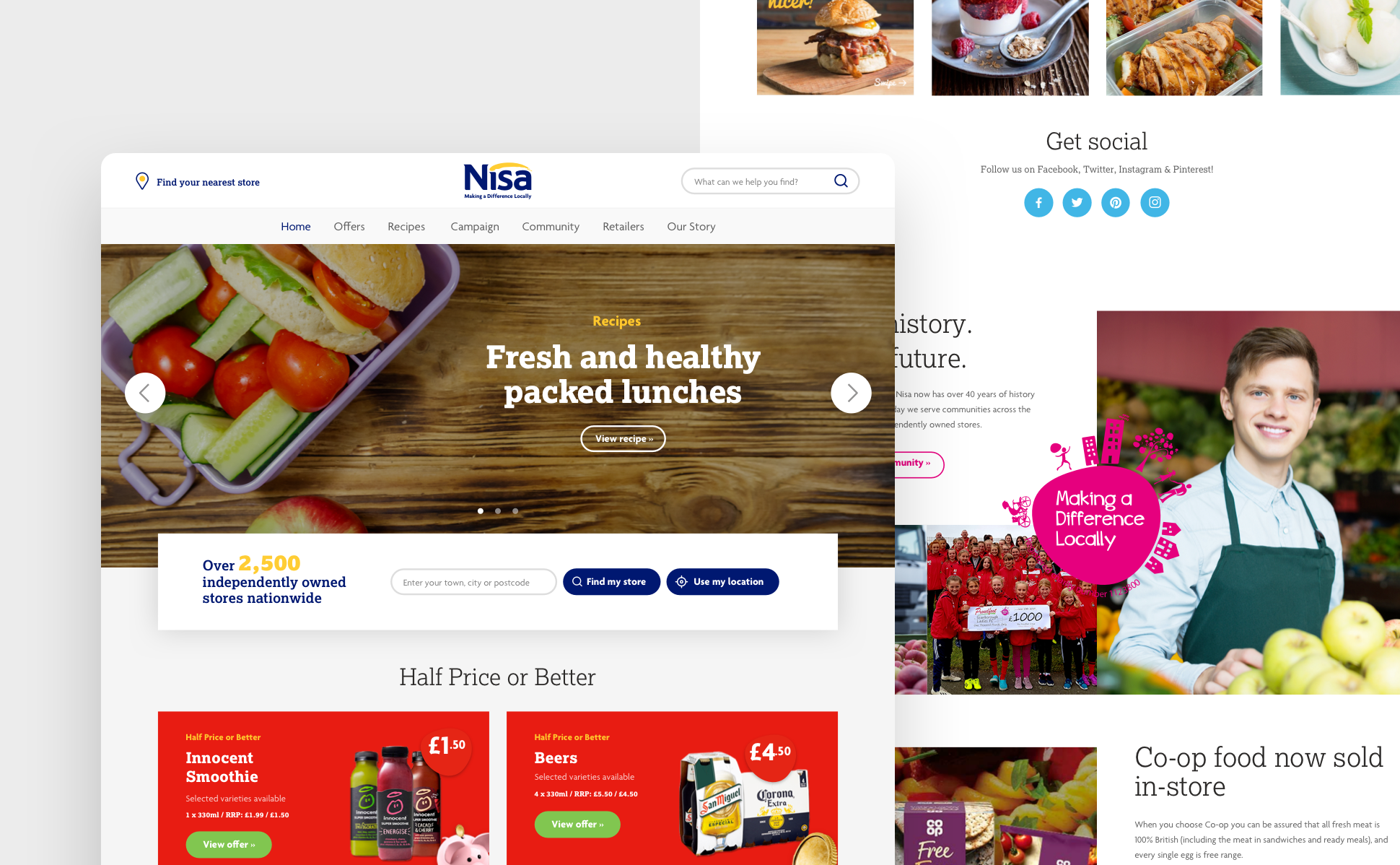 The Challenge
We were brought on-board as Nisa's integrated digital marketing agency to build a new website and help develop a unified digital marketing strategy.
Nisa had two main requirements: consolidate its five websites into one multi-purpose site for both B2C and B2B audiences, and develop an insight-led digital marketing strategy that aligned multiple channels to educate users about Nisa's story and offering.
For B2C audiences, the website needed to house information about offers, recipes, and make it easy to find their nearest store.
The digital strategy also aimed to engage with users to drive traffic to the new website, increase store locator usage and newsletter signups with an overarching objective to increase the footfall of customers in stores.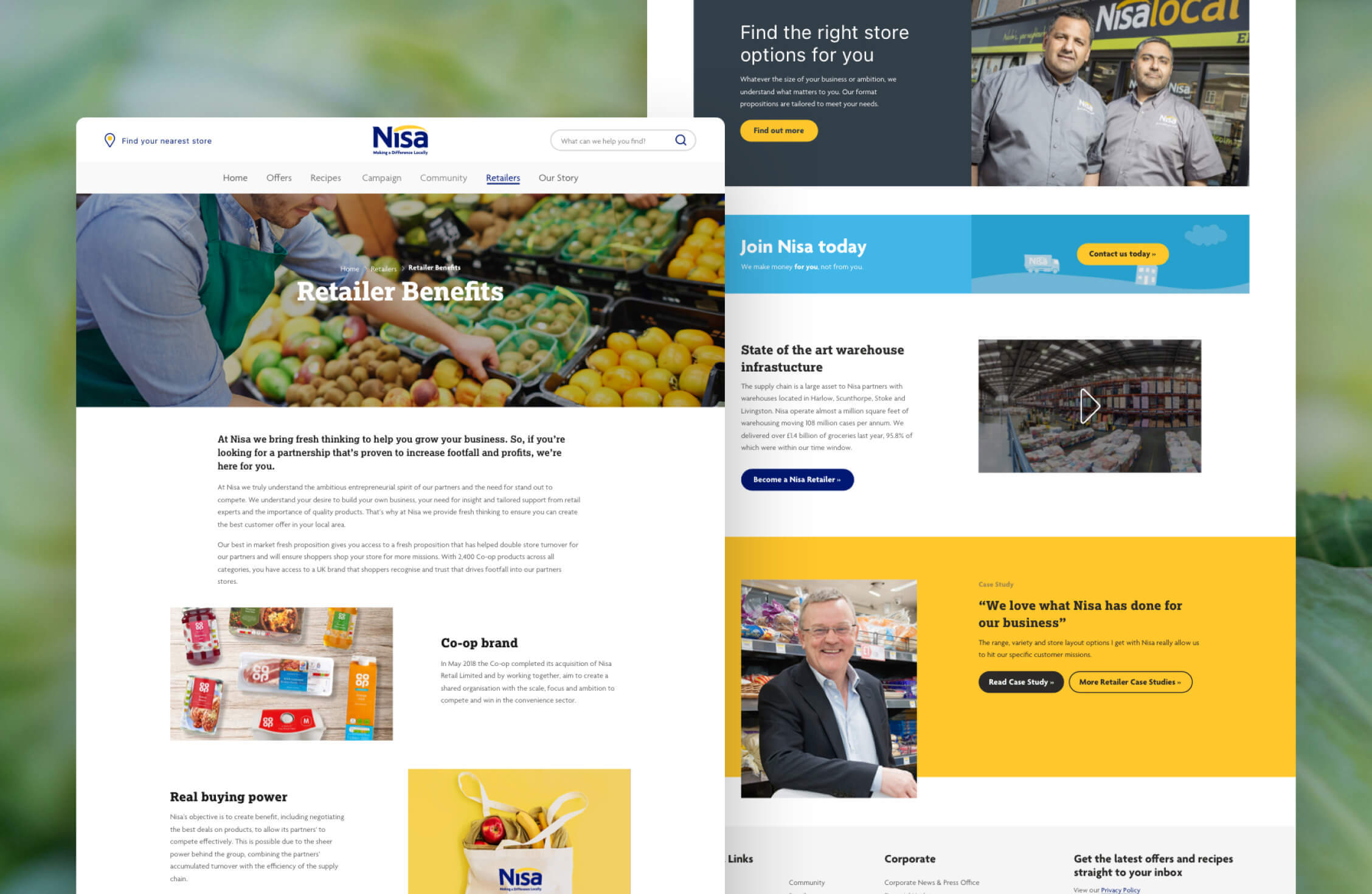 Our approach
We started by carrying out a discovery to delve into Nisa's audiences and understand the opportunity for the brand. The discovery helped us develop key personas, map the customer journey, understand how users digitally interact with Nisa, and the opportunity presented through SEO. All this information helped to inform the direction of the website too.
Once we understood how users interact with Nisa's websites, we consolidated the websites into one easy-to-manage site with Umbraco 8, to ensure the site worked best for Nisa's multiple audiences.
Nisa's new website directs all its fragmented traffic into one place. It is now easier to analyse traffic for better-targeted growth opportunities and helps Nisa track where consumers, and prospects alike, spend time on the site. It also allows us, through our own data platform, to continue supporting Nisa by analysing and evaluating their full customer journey.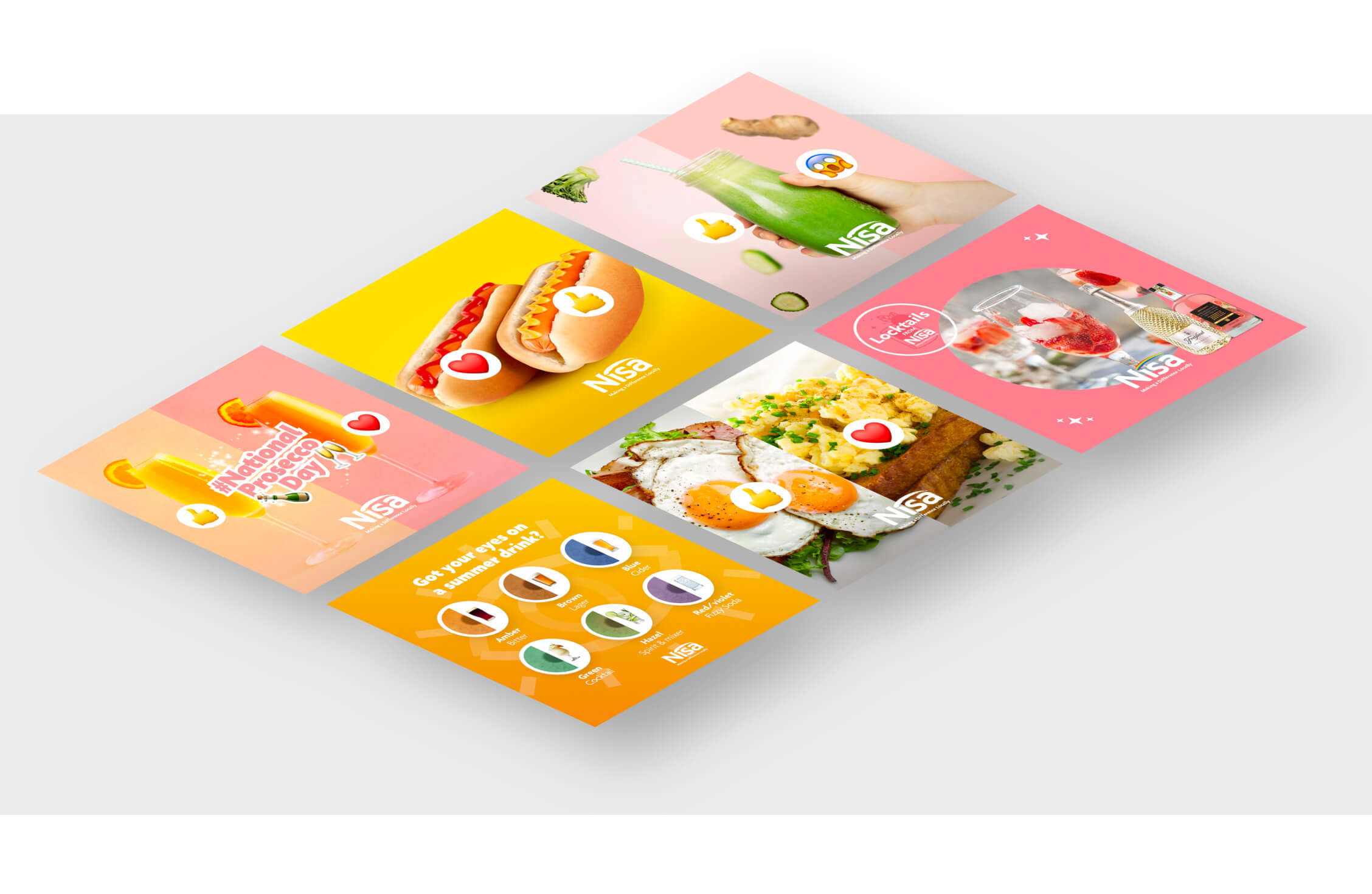 With the arrival of the new website, we redefined Nisa's digital marketing strategy to increase brand awareness and engagement, grow search engine visibility, and increase traffic to the website.
The strategy encompassed SEO, paid media, social media, and email marketing. Key activity on the website included optimising recipes for positive user experience and to increase search visibility and traffic to the site. These optimised recipes were shared on social media alongside a comprehensive engagement plan for maximum exposure.
Paid media also supported social media and website offers too, promoting the most exclusive offers through messaging and insight gathered from organic social media activity. Finally, email marketing underpinned all this activity, serving subscribers the latest offers and recipes first.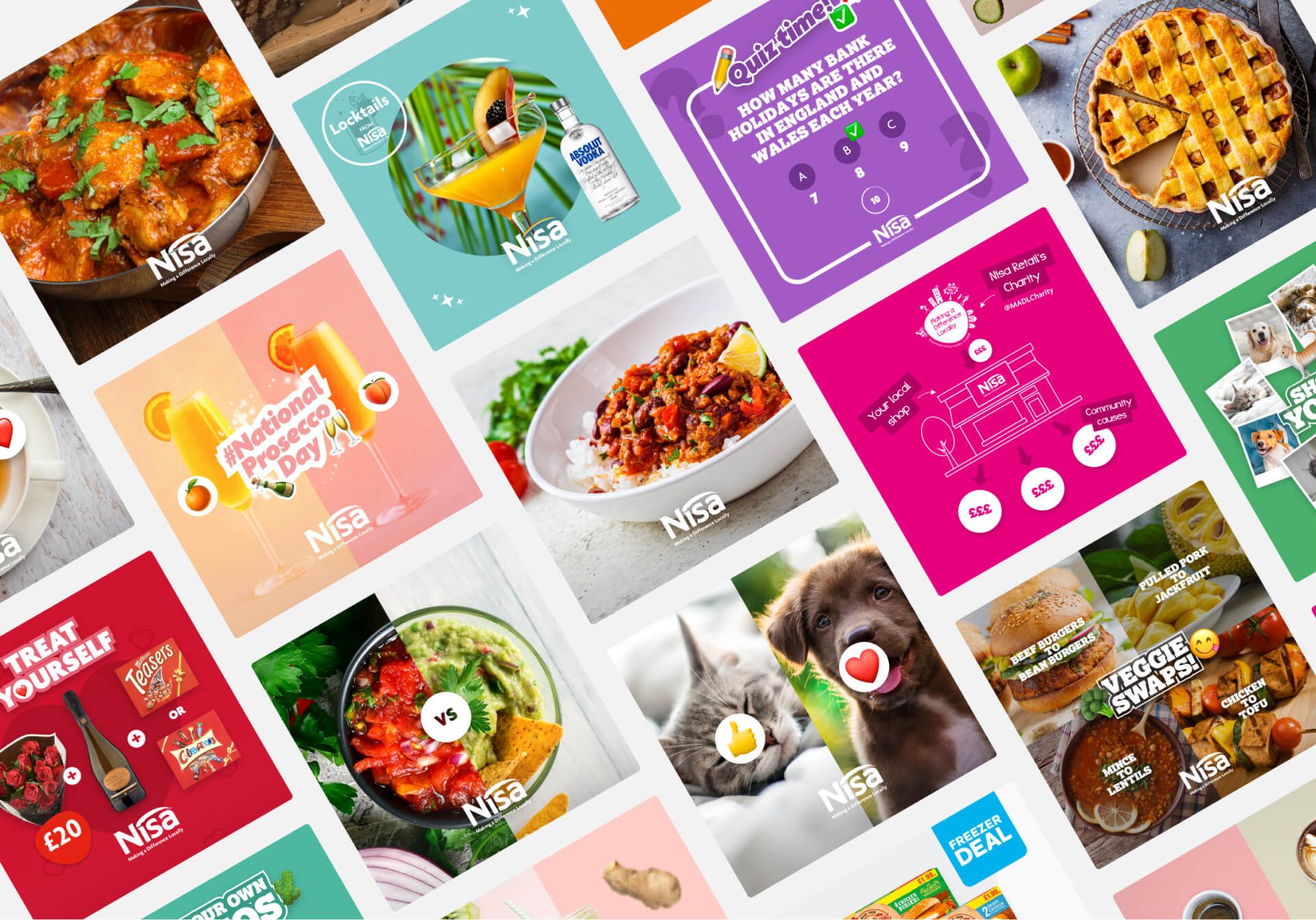 An integrated and coordinated marketing strategy has helped increase website traffic by
93%
Year on year
Nisa's new website now fosters a sense of community and embodies the experience users can expect in-store.
The award-winning retailer has a central hub for all its activity including its fantastic community work and resources for franchisees.
The site is optimised for mobile users and is at the heart of all digital activity, naturally guiding shoppers through the customer journey and visiting their local store.
A bold but simple colour scheme highlights Nisa's awards and achievements, offers, recipes and retailers.
Calls-to-action for both consumers and retailers are clearly signposted making navigation and clear division of b2b vs b2c content obvious.