If you follow us on social media (and if not, you definitely should), you'll know that Enjoy was crowned the Large Digital Agency of the Year at the 2023 Prolific North Champions Awards, and we couldn't be any prouder!
Hosted by a fellow champion, Danny Crates — one of the UK's most decorated Paralympians — at the Old Trafford Cricket ground in Manchester, we were proud sponsors of the event and had a truly memorable evening. And, while we made short work of the dessert platter, the award was the ultimate sweetener!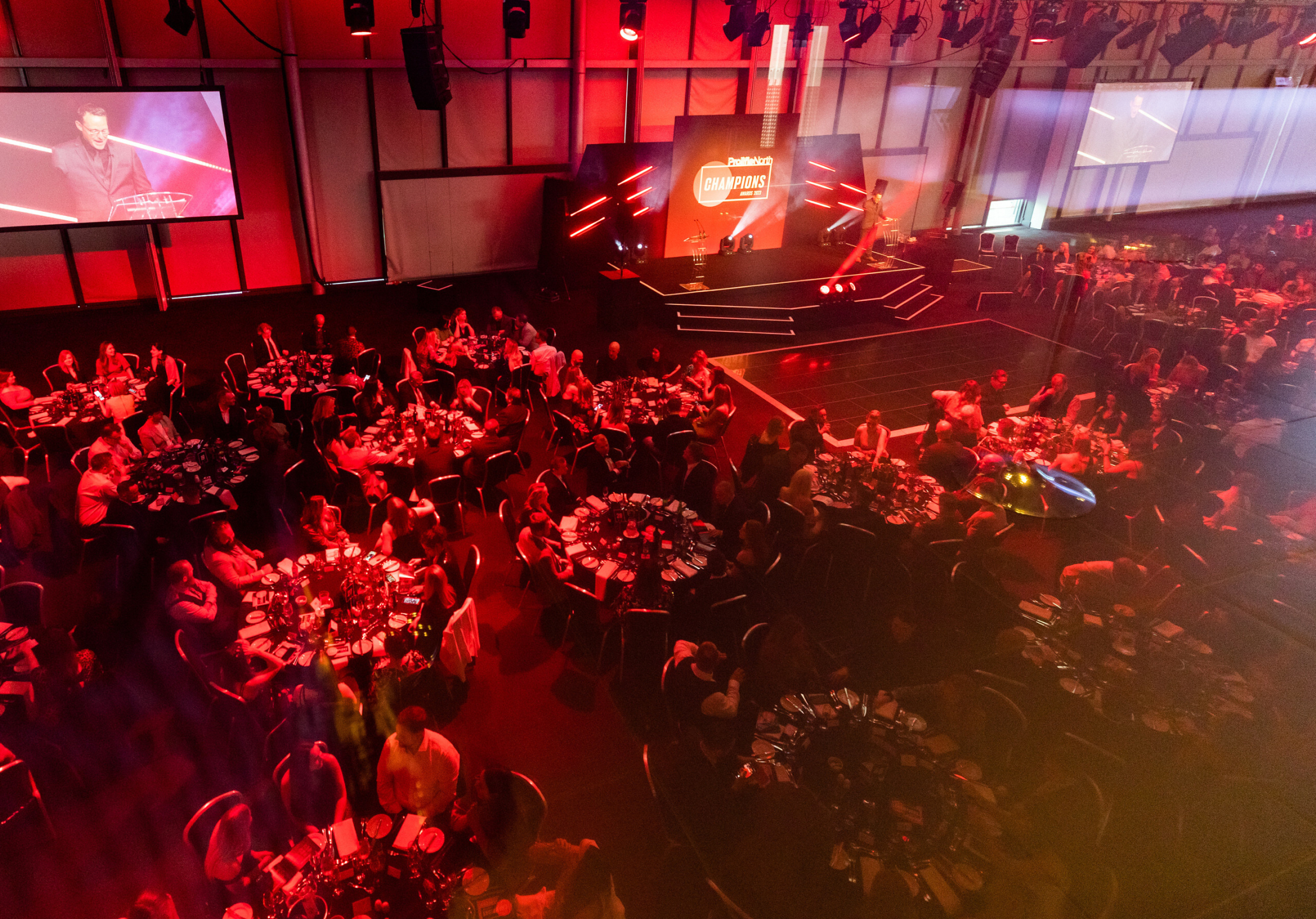 But what does this award mean for us? Well, it means that we're doing something right! It means that continually going the extra mile for our clients, partners, and importantly each other, is really paying off . Better yet, it means that we're delivering great work with excellent results for our clients, and moving in the right direction.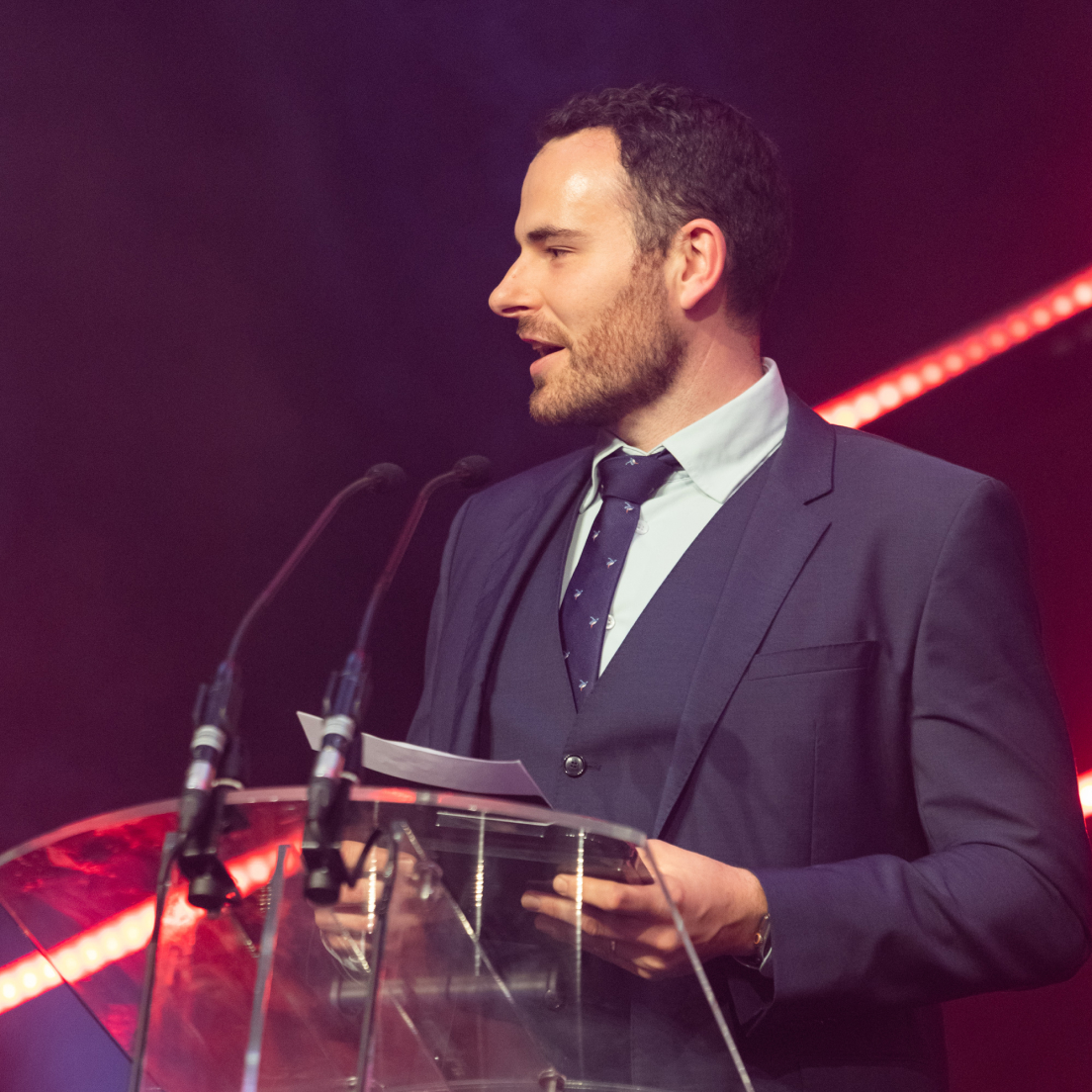 Our Managing Director, Alex Ellis, summed it up when he said, "Winning this award is a testament to the dedication and commitment demonstrated by our talented team. We strive to deliver exceptional digital experiences for our clients, and this award is proof that we're succeeding together."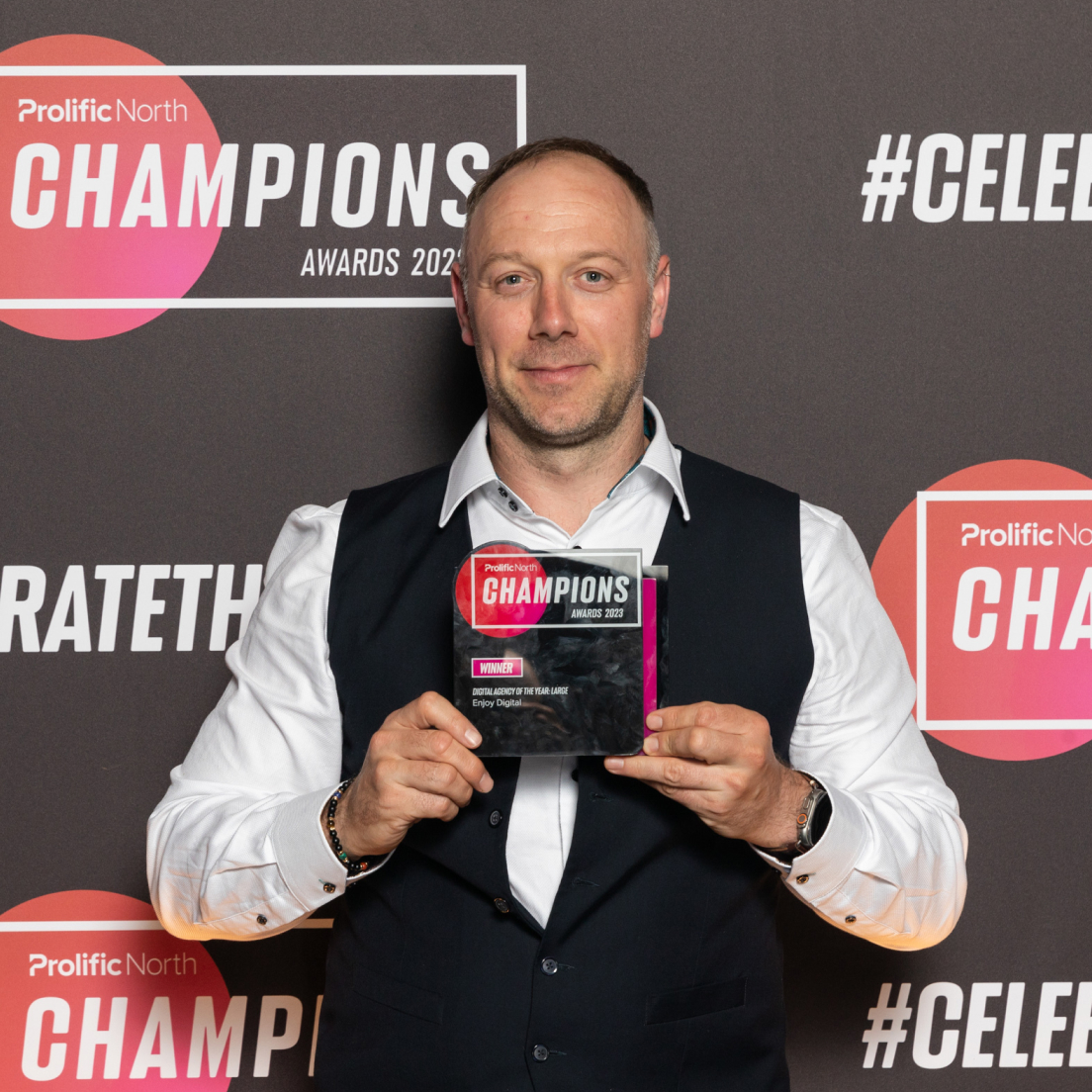 Si Muddell, Enjoy's Growth Director continued by saying "Our agency philosophy is simple: work hard, grow together and enjoy. This award reinforces our deliberate focus on this, not just when it's rosy but also through the somewhat challenging times many businesses have faced in recent years. I'm super proud of our team and this award is a testament to their continued commitment to our mission: transforming and growing brands digitally, ethically and sustainably, and forever challenging expectations about what digital can deliver."
Andrew Ash, Operations Director at Enjoy added "Having worked at Enjoy for over 10 years, moments such as this really highlight the transformation of the agency. Enjoy has evolved significantly over the past 24 months with both the teams we now have in place and the clients we work with. This award is a great recognition and is the icing on the cake."
The people make the place...
As our agency moves ever-closer to its 15th birthday (time flies when you enjoy it) we'd like to thank everyone who has helped us get to where we are today. From our team to our clients and partners: they say it's the people that make the place, and that certainly rings true at Enjoy. We can't wait to see what the future holds!
Let's get growing
Insight-led, people-powered and action-focused, we're an award-winning digital experience and performance agency, ready to take on any challenge thrown in our direction. Got a brief or business challenge you need help with? Contact us today and let's get growing!